Life @Kape
Kape is comprised of a globally distributed team of like-minded individuals that truly care about digital privacy and security.
Kape'S Lifestyle
We take care of our global family of employees and maintain an upbeat, positive, and fun working environment. The work environment at Kape is dynamic, young, and flexible — giving our employees room for real work-life balance.
People Come First
We recognize that our employees are the key to our overall success, so we constantly explore ways we can invest in them and improve the offerings to our team members.
Growth & Development
We're constantly expanding our world-class suite of product offerings to better accommodate the rapidly growing privacy-first digital security market. Staying ahead of the curve is what we do best.
Work Environment
We are always exploring new ways to provide a holistic environment for our employees globally. We value equality and diversity in our teams and believe that the more points of view we have, the better we perform.
What Our Employees Are Saying
Working at Kape means you're in for a ride every single day. It's a fast-paced, innovative, constantly evolving environment. And the best part of it is its unique group of people outstandingly bright, forward-thinking, ambitious gals and gents who make this place home.
Michal Weinmann
Analyst & BI, Security, TLV
What's great about us in Kape is the work environment, the quality people, and the fun guys to be with.
Ohad Lotan
Affiliate Manager, Privacy, TLV
Definitely, my peers - they make going to work fun. I also really enjoy the fast pace work environment and the fact that my work combines two loves of mine – working with people as well as working with numbers.
Ori Gopas
Head of Marketing, Security, TLV
Because I am working for a top-notch professional company that is constantly growing and thriving for success. I find the company's activity and goals (ensuring individuals' privacy online) are important ones that I can easily relate to.
Ron Mitchnick
Head of Monetization, Privacy, TLV
Kape work style
Flexible Work
We provide the tools and environment for you to do your best work, whatever that looks like.
Global Enviroment
The Kape family lives and works all around the world, giving us a valuable global perspective.
Fast Moving & Ambitious
Work at Kape is fast-paced because we're constantly keeping up with the evolving digital world.
Worldwide presence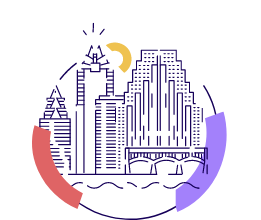 Austin
Bucharest
Hong Kong
London
Manila
Nicosia
Paris
Singapore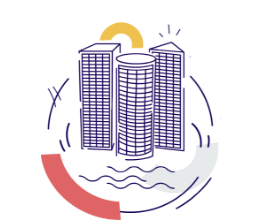 Tel Aviv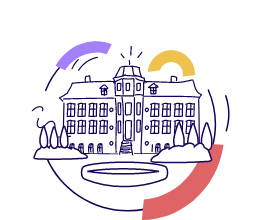 Übach-Palenberg
Work
@

Kape

As a rapidly growing global company in the technology industry, things move quite quickly at Kape. Our team is lively, dynamic, and flexible — the perfect recipe to rise and meet the challenges of a constantly evolving digital world.

Discover open positions
Follow us
Keep up with all Kape's exciting new
developments by following us on social media.